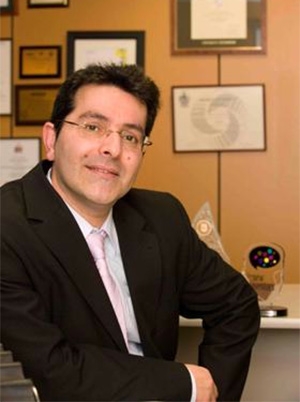 Modelling and Simulation of Complex Engineered Systems
Professor Saeid Nahavandi
Institute for Intelligent Systems Research and Innovation
Deakin University - Victoria, Australia
Abstract
One of the great concerns of the recent past is the security measures in place at airports to protect passengers, staff and aircraft.  Analysis of airport operations is commonly performed in isolation, sharing only simple information such as flight schedules.  In reality, airport operations consist of numerous aspects including: concourses, runways, airlines, fuel depots, cargo terminal operators, retail, parking, cleaning, catering and many interacting people including travellers, service providers and visitors. System of Systems methodology can enhance such analysis by considering all aspects of airport operations.
While individual systems are being improved to increase security, i.e. the use of EDS (Explosive Detection Systems) in baggage handling systems, a holistic view is required of such a complex environment.  This talk will focus on modelling, simulation and analysis of the airport operations providing greater understanding of airport security.
Bio
Saeid Nahavandi received his BSc (Hons), MSc and PhD in Control Engineering from Durham University, UK in 1985, 1986 and 1991 respectively.
Saeid is an Alfred Deakin Professor, Pro Vice-Chancellor (Defence Technology) and the Director for the Institute for Intelligent Systems Research and Innovation at Deakin University in Australia. Professor Nahavandi is a Fellow member of IET, IEAust and Senior Member of IEEE and has published over 550 refereed papers and been awarded several competitive Australian Research Council (ARC) grants over the past 18 years. He received the Research collaboration / initiatives award from Japan (2000) and Prince & Princess of Wales Science Award in 1994. He won the title of Young Engineer of the Year Award in 1996 and holds three patents. In 2002 Professor Nahavandi served as a consultant to the Jet Propulsion Lab (NASA) during his visit to JPL Labs.
In modelling and simulation of complex systems he received awards from several organisations to focus on simulation based optimization of manufacturing processes, airport operations, logistics and distribution centres. He has carried out industry based research with several major international companies such as Boeing, Bosch, Ford, Futuris, GM, Nissan, Vestas just to name a few.
Professor Nahavandi was General Co-Chair for the IEEE SMC 2011.  He also holds the position of Co-Editor-in-Chief for IEEE Systems Journal, Associate Editor: IEEE/ASME Mechatronics, Associate Editor: IEEE TRANSACTIONS ON SYSTEMS, MAN, AND CYBERNETICS: SYSTEMS, Associate Editor: IEEE SMC Magazine.